Regular price
Sale price
$199 USD
Unit price
per
Sale
Sold out
Power phones, tablets, laptops—any of the small devices you need—for work and for life. Lightweight and compact, the M150 features a cord storage unit, a tiltable device holder that has wireless phone charging, a dimmable ring light, a charging dock, and packs in 150 watts of power. You no longer need to be tethered to the wall now that you have portable power for your work and leisure activities. Power the possibilities.
View full details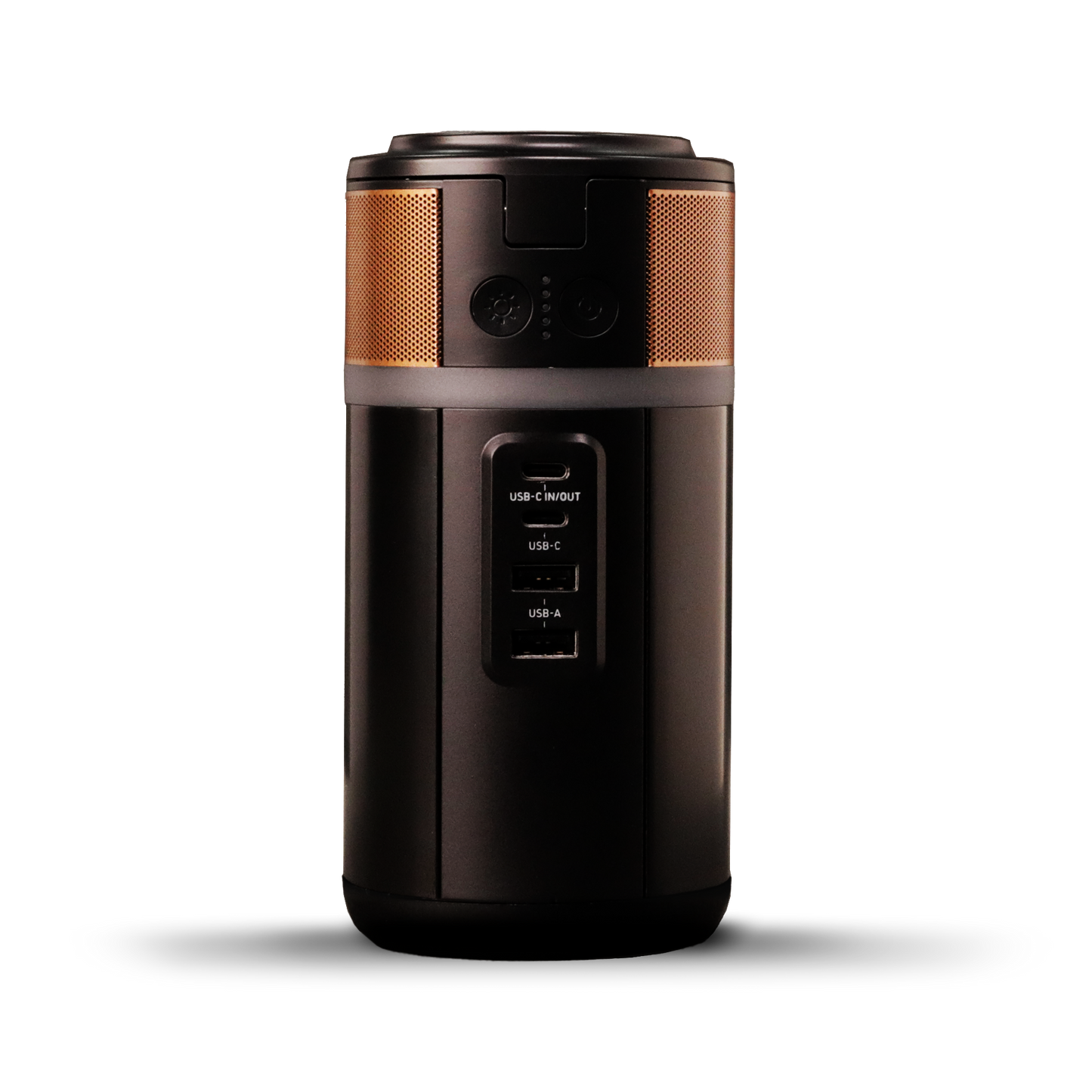 Specifications
150 watts
91 watt-hours (25,000 mAh)
2 USB-C ports: Port #1 - 100w output / 60w input, Port #2 - (60 w)
2 USB-A ports: Port #1 (18w), Port #2 (18w)
Wireless charging (15w)
Unit weight: 1.8 pounds
Charging dock weight: 0.6 pounds
Dimensions: 3.1 inches by 6.4 inches (diameter x height)
Get started
Set up your charging dock by plugging it into the wall.
Charge your power station by placing it on the charging dock (about 2.5-3 hours recharge time) or plugging it directly into a wall outlet using a USB-C cord (about 2-2.5 hours recharge time).
You'll know your device is fully charged when see 5 lights.
Plug in any small electronic devices such as your laptop, tablet, or phone.
Store your device on the charging dock when at home.
Turn on the ring light by pressing the left button.
Notes on Wireless Charging
Only phones with built-in wireless charging functionally will charge on the lid.
Phone cases may affect wirelessly charging. If your phone does not charge, try removing your phone case.
Some phones may have wireless charge capability, but no magnetic ring. These phones will charge but will not stick to the tiltable lid.
If your phone does not come equipped with an internal magnetic ring, external rings are available for purchase.
DURACELL PORTABLE POWER STATIONS
Power Charging Durations

DURACELL PORTABLE POWER STATIONS
Power When You Need It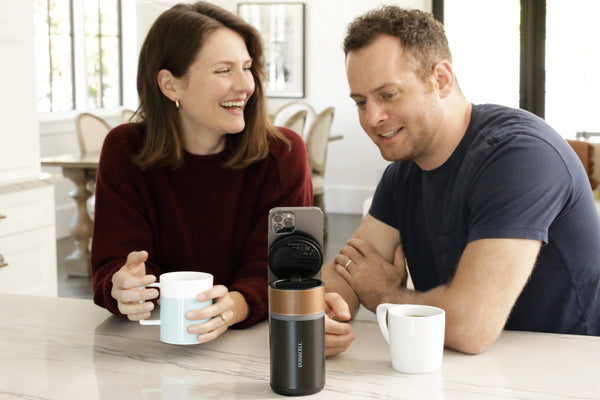 Hands-free video calling
Stay connected in flight
Stay connected outside
Work from a cafe
Cooking companion
More Ways to Power Up
We think you'd like these other Duracell Portable Power Station products. Check them out!